Adobe Rose Theatre Productions
Moonlight and Magnolias
Moonlight and Magnolias
From The Dramatists Play Service: In this hilarious comedy by Ron Hutchinson, it's 1939 and Hollywood is abuzz. Legendary producer David O. Selznick has shut down production of his new epic, Gone with the Wind, a film adaptation of Margaret Mitchell's novel. The screenplay, you see, just doesn't work. So what's an all-powerful movie mogul to do? While fending off the film's stars, gossip columnists and his own father-in-law, Selznick sends a car for famed screenwriter Ben Hecht and pulls formidable director Victor Fleming from the set of The Wizard of Oz. Summoning both to his office, he locks the doors, closes the shades, and on a diet of bananas and peanuts, the three men labor over five days to fashion a screenplay that will become the blueprint for one of the most successful and beloved films of all time.
As a special thank you to our loyal supporters, please join us for refreshments on Saturday, March 18, at 6:30 PM for an opening night reception.  Tickets only $20, buy now before they sell out!
"Consumers of vintage Hollywood insider stories will eat up Hutchinson's diverting conjecture as to what actually happened behind those closed doors.
-Variety.
"Frankly, my dear, this is one funny play, a rip-roaring farce [with] witty, pointed dialogue and hilarious situations"
- NY Daily News
"A lot of fun...dispenses a good deal of insider's dope on the professional and personal dynamics that fueled the production [of Gone with the Wind]...plenty of genuine wit in the dialogue, and the characters are drawn with such affection that one can't help but cheer for them."
- NY Post
"A Hollywood dream-factory farce. At once a hyperventilating slapstick comedy, an impassioned love song and a blazing critique of Hollywood. Just when you think it's all fun and games [Hutchinson] turns the tables...he has a gift for enveloping you in blackness. And then, with a single line, he also can lift the heavy cloud and get on with the hilarity."
- Chicago Sun Times
Directed by Staci Robbins
Starring: Ann Roylance, Colin Borden, Hamilton Turner,
Jordan Leigh* 
*Appears courtesy of Actors Equity Association
March 16th - April 2
Thursday-Saturday 7:30pm
Sunday Matinee 3pm
Tickets $20
To purchase tickets online, click here.  
Or call Brown Paper Tickets to purchase by phone: (800) 838-3006 ext. 1
Time Stands Still
Time Stands Still
From The Dramatists Play Service, the riveting, Tony-nominated drama by Donald Margulies TIME STANDS STILL focuses on Sarah and James, a photojournalist and a foreign correspondent trying to find happiness in a world that seems to have gone crazy. Theirs is a partnership based on telling the toughest stories, and together, making a difference. But when their own story takes a sudden turn, the adventurous couple confronts the prospect of a more conventional life.
"A solid play taut and well-constructed, with hardly a single detail extraneous."
- Time Out NY
"Mr. Margulies is gifted at creating complex characters through wholly natural interaction.....Throughout, his dialogue crackles with bright wit and intelligence...the range of feeling it explores is wide and deep."
- NY Times
"Can you be a dispassionate, uninvolved observer of horrific events, recording them for posterity and still keep a sense of right and wrong, not to mention your sanity? Insightful writing, the work is smart, stylish, timely and layered with an intriguing seriousness that inspires discussion after the curtain comes down a rarity these days."
- Associated Press
"Donald Margulies' TIME STANDS STILL compellingly demonstrates what a master playwright can do with great economy and efficiency...A rare play that encompasses universal issues and personal problems with equal compassionate insight. What we get is the assiduously impartial, clarifying confrontation of the existential dilemmas that confront all of us."
- Bloomberg News
Staci Robbins ("Opus"; "Lobby Hero") directs Time Stands Still.
May 18 - Jun. 4
Thursday-Saturday 7:30pm
Sunday Matinee 3pm
Or call Brown Paper Tickets to purchase by phone: (800) 838-3006 ext. 1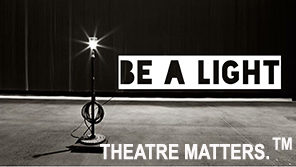 CALLING ALL WRITERS!
The Adobe Rose Theatre
Needs YOU for our first annual
NEW PLAY FEST
SUBMISSION DEADLINE:  MARCH 15, 2017
UPDATE!!
Due to popular demand, we are EXPANDING the scope of possibilities for submissions to our New Play Fest. Plays are no longer required to be set at a kitchen table and do not need to involve this particular presidential election. Nor do they need to be set during any particular historical period, in any particular country, or in any particular place. As long as it's the morning after an election of any kind, use all of your creative powers and tell us a story you find most compelling and relevant.
Plays should still be limited to 4 characters or fewer, 10 minutes or less, and take place in one setting, with as few set and furniture requirements as possible, the morning after whichever election you find most compelling.
Here are a few possibilities (but any others are great!):
- High School Students in a cafe the morning after a school council election.
- The morning after Hitler's election in Germany in 1933.
- The morning after the Truman/Dewey election in 1948, when the infamous, and incorrect, headline "Dewey Defeats Truman" was published in the Chicago
- Or, yes, the morning after Trump's victory.
See below for additional details, and good luck!!
---
CALLING ALL WRITERS!
The Adobe Rose Theatre needs YOU!...FOR OUR FIRST ANNUAL "NEW PLAY FEST"...
SUBMISSION DEADLINE: MARCH 15, 2017
We're announcing our first annual New Play Fest entitled "The Morning After." We will produce seven short plays where we hope the artists will tell us about the lives of people we do not know, but should, in the aftermath an election, any election - in any time, any place, any country. Use all your creativity as far as the external circumstances of the play are concerned. So, write something. Tell us your unique story. Challenge us to learn from you, to understand your life, and lead us to a better America.
Tell us how you feel – through farce, comedy, tragedy, and everything in between. Challenge us with unexpected events, places, characters, and points of view that illuminate defining and divisive moment in political history.
Please submit your play electronically in a PDF format to artnewplayfest@gmail.com or by mail to:
Adobe Rose Theatre
ATTN: New Play Fest
1213B Parkway Drive
Santa Fe, NM 87507
If submitting by snail mail, please include a self-addressed, stamped return envelope if you would like your script returned to you.
All submissions must be received no later than March 15, 2017. Cover pages will be removed during review so that all plays are anonymous to the judges prior to selection of the winners. Seven winners will be chosen. The winners will be notified after April 15, 2017. The festival will run June 21-25, 2017, at The Adobe Rose.
Plays will be:
• 4 or fewer characters.
• 10 minutes or less in length.
• Set the morning after an election.
Get in on this, and have a chance at getting your work produced!